A Semi-Tidy Tuesday: Dataframe to simple maps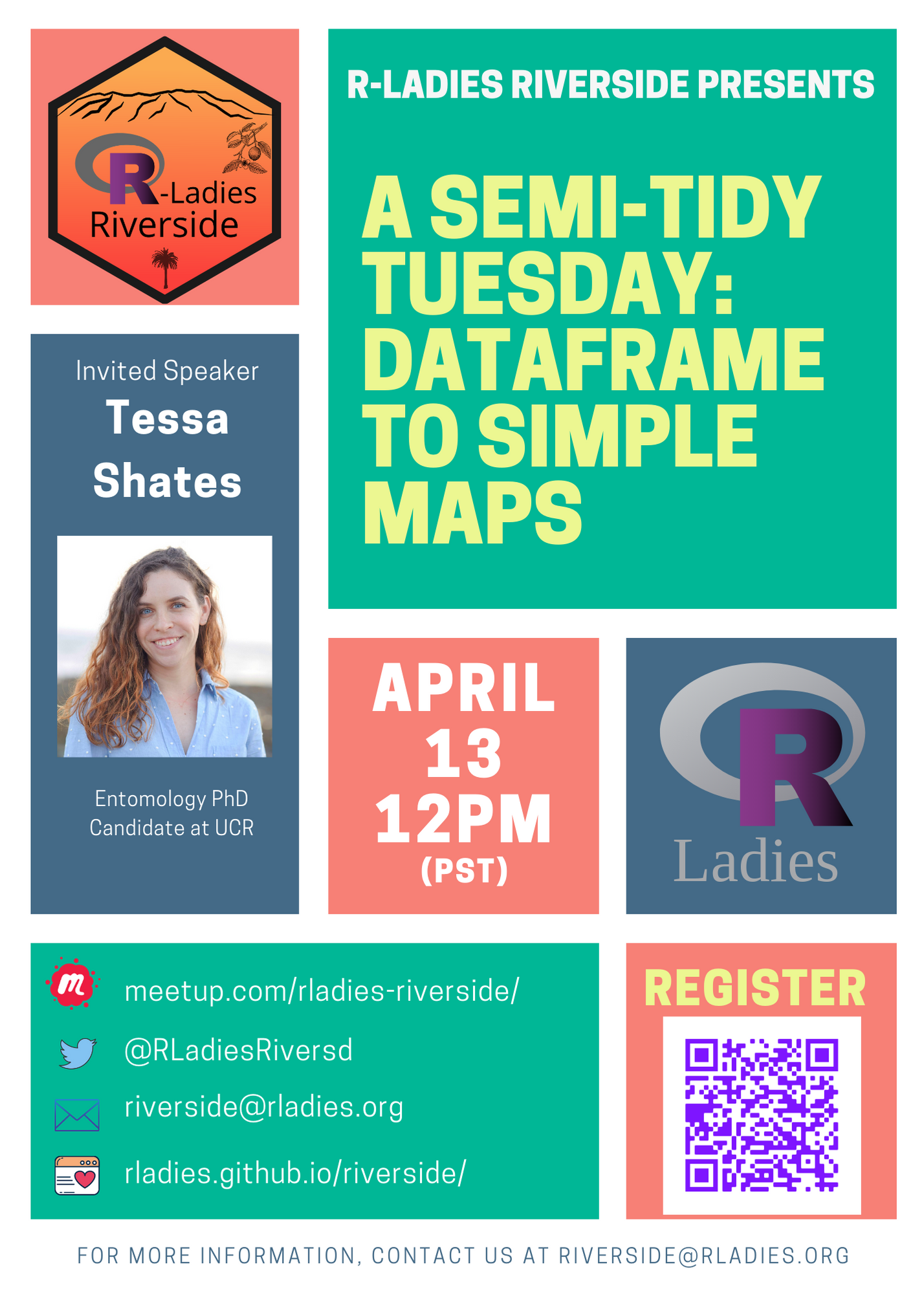 A Semi-Tidy Tuesday: Dataframe to simple maps
Hello RiveRside community ;-)
Join us for a virtual meeting of networking and learning next Tuesday, April 13th, 12:00 PM (PST). Don't forget to RSVP in our Meetup to get access to the meeting's ID and password.
Whether you are new to R or a data scientist, join us for an introduction to Maps in R. We will introduce a variety of packages to use coordinates from a dataframe and create maps without GIS software.
At the end of the meeting, we will have time to help each other with any R-related questions.
Please have R and RStudio already installed on your computers.
Big thanks to UCR Library and UCR GradQuant for supporting us, and to our guest speaker Tessa Shates from the Department of Entomology at UCR!
See you soon!
ps: are you already following us at @RLadiesRiversd twitter?